You visit the bathroom multiple times a day, but chances are you don't give it much thought.
Homeowners often take the bathroom for granted, its importance isn't necessarily reflected in its square footage, a frustrating limitation that many homeowners confront all too often. While bathrooms exist primarily for hygienic purposes, homeowners often see it as much more than a place to shower and shave. Nowadays, the bathroom can serve as a sort of refuge – a private place to relax away from the stresses of the world.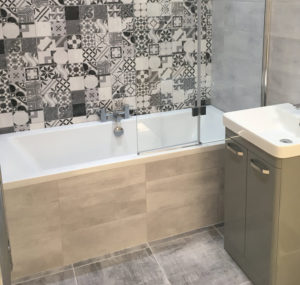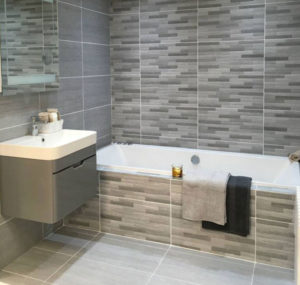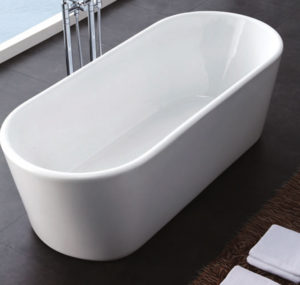 I think I want to renovate my bathroom
So you're considering redesigning your bathroom but you're just not sure. You may think it's too time consuming or disruptive. Renovating can seem like a huge and overwhelming task but, when you look at the overall picture, there are so many benefits it really is a worthwhile investment. Here are some reasons why you should consider renovating your bathroom.
Adds value
One of the best ways to add value to your home is by renovating your bathroom. It also has the added benefit of improving your quality of living. You may consider bathroom renovation costs to be expensive, however, additions and upgrades to the fixtures and fittings can add considerable value to your home if you ever wish to sell. They also look great too, which adds value while you're still living there.
Adds personality and character
Bathroom renovation allows you to express your personal style and taste through a bespoke bathroom design. A lot of people view your bathroom as the most boring room in the house when in reality it can be the most stylish addition you have. Whether you like pastels, greys or start white, adding your own personality and character can turn your bathroom into a great space filled with your personal style. Think freestanding baths, rain head showers, recessed shelving, blue tooth mirrors, on-trend wood effect floor tiles, black taps… the options are endless. When you think about it, you use your bathroom every day. Whether its to shower, wash your hands, use the toilet, your bathroom is a staple part of your everyday life. So it's worthwhile investing the time and money in it.  Having a functional and stylish bathroom space which offers everything you need and want is a great reason to give your bathroom a makeover.
Opens up the space
Redesigning the structure of your bathroom, along with the correct placement of fixtures and fittings, can change the whole dynamic of the room and open up the space into something completely new. Your bathroom will become your new favourite room once your renovations are complete.

Accessible bathrooms are a great idea. You can create a wet room or install a walk-in shower for ease of access.

Space-saving options include installing wall mounted units, small sinks and replacing baths with showers. However if you can't live without a bath, bear in mind that they come in all shapes and sizes.
Embrace Change
As time goes by and circumstances change, your priorities as a homeowner change too.  For instance, the bathroom you once loved may prove unsatisfactory when children become part of the picture. Or if you're looking forward to retirement, you may be keen to make the bathroom better suited for your current stage of life.
Energy efficiency
We all want to save money and hopefully help the environment along the way. If you have an old bathroom with poor lighting and water being wasted, a bathroom renovation is a great way to save money and become more energy efficient. In the average home, the toilet and shower account for approximately half of all daily water usage. To reduce household costs and of course conserve a precious natural resource, a wide range of water-saving toilets, showerheads and taps are available on the market today.
Your bathroom is old
If your bathroom was installed 10/20 years ago, it may not have the correct standard of waterproofing and this is a problem. A shower that lacks waterproofing has a higher chance of leaking and causing considerable damage to your home, and the process to fix a leaking shower isn't an easy one. Old bathrooms tend to have mould or mildew that just won't budge, old outdated tiles that can't be replaced. When you think about it, renovating an old bathroom won't just make it look better, it will also ensure that the fixtures and fittings are working properly.
Quick fixes don't work
Although you may try and convince yourself that quick fixes are the best option, they are realistically only the short-term cheaper choice.  In the long run, you are likely to have to repeat the work again, costing more money and time than before. For example, there are many companies that promise to fix a leaking shower without the need of removing tiles using sealers and re-grouting. Options like this offer no guarantee and the methods and products used are generally only good for the short term, meaning paying more money later. Instead, having a proper renovation completed by qualified, experienced professionals means a bathroom with long-term benefits without the constant 'quick-fix' monetary requirements.