We all know that tiles are a key element in a home makeover project.  Tiles can set the tone, colour and style of a room. Choosing the right floor tiles and wall tiles take a lot of consideration.  Picking the perfect tile is not easy.  Tiling a room is a big commitment and you could be living with this choice for a long time. Not a decision to be rushed. Careful planning and design will help you avoid costly mistakes. With so many tile designs and patterns available its hard to know where to start.
Here we try to make the process a little easier by providing some top tips when choosing the perfect tile for every corner of your home.
Deciding where to lay your tile
Different tiles are suitable for different purposes. For example, some tiles are designed for wall only, others for the floor and some are suitable for both. Some tiles are even suitable for outdoors, making your patio area stylish and weatherproof.
If you want a clean uncomplicated look, you may want to use the same tile on the walls and floors. To add some fun, you may want to mix the look with a feature wall time and then a different coloured floor tile. The use of the same floor tile inside and out is a great way of bringing the outdoors into the home. Tiles with texture, shine, matt allow of endless possibilities.
Research is key – lose yourself in all those tile catalogues. Pick a few tiles that you like the colour, shape and size off. Once you have these, you next step is to call into the showroom and see them in person. Too often people are disappointed in their tile choice because what a tile looks like in a book or on a computer screen differs greatly to what it looks like in real life, in both colour and texture. An excellent tip is to take your chosen tile sample home with you and see how it looks in the space you want to renovate.
Choosing the right coloured tile
The colour of your tile will have a huge impact on the look of your room.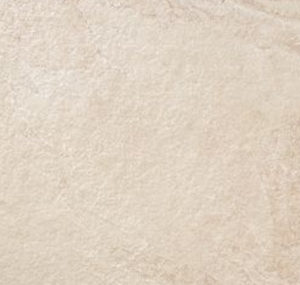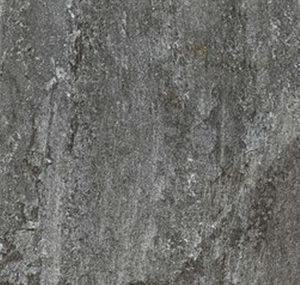 Some tips for picking the correct colour:
White tiles look bright and light – great for smaller rooms. 

Dark grey or black tiles are great in larger spaces, well worth investing in where there is a busy household as they hide the dirt. 

If you want to create a relaxed space, then naturals are a must. Cream, beige and natural stone will create a calm look

If you want to add glamour, then you should choose a metallic tile, mosaic tile or patterned tile

Coloured tiles especially on the walls, will set the tone of your room. Brighter colours will open a space.
Always make sure that your wall tile and floor tile work well together if you choose different tiles for both. The grout colour is also important. If you want a seamless effect, larger tiles with matching grout are best. If you want your tile to stand out go for a darker or coloured grout.
Choosing the right size and scale
The size and shape of your tile will have a big impact on your space.  If you want the room to appear bigger then bigger tiles are better. Rectangle tiles can help to make a narrow room feel wider. Square tiles are great in modern homes. Older hoses with uneven surfaces lend themselves to irregular shaped tiles. Always best to put bigger tiles on the floor and smaller ones on the walls or the same size on both to give the feel of a bigger space. Small tiles on the floors and big tiles on the walls looks out of proportion.
Types of tile
From porcelain to ceramic, matt to gloss, the range and choice can sometimes be overwhelming.
It can be hard to tell the difference between porcelain and ceramic tiles but they do have very different properties. Due to the manufacturing process porcelain tiles are harder, denser and less porous. Ceramic tiles are an affordable choice for walls in low moisture areas like kitchens or hallways. Porcelain tiles are naturally more durable and water-resistant making the better option for bathrooms. If you are on a budget, ceramics are more affordable, if you want a look that will last then porcelain is the better option.
Outdoor tiles are relatively new to the market. Replacing the traditional patio stone, it is the better option if you want a low maintenance, long-lasting, weather-resistant outdoor area. They don't fade in the sun. These outdoor tiles can be matched to the indoor tile to create the outdoor/indoor vibe.
Pattern or plain tile
The use of a patterned tile is a great way to express your own style and personality in your home. Patterned tiles often create the biggest impact in an isolated area. A busy pattern tricks the eye into thinking there is more floor space than there actually is. 
If you desire a more minimal look then a plain tile will achieve this. Picking a plain tile with a high gloss finish or a plain tile with a textured finish can still reflect your own personal style and add depth to the space. 
In summary – the right tile choice can give any space an instant lift and bring the different elements of a room together while reflecting your personality. With research, careful planning and expert design your tiles can make your dreams a reality.